I Recommend You Valleyfield Honda!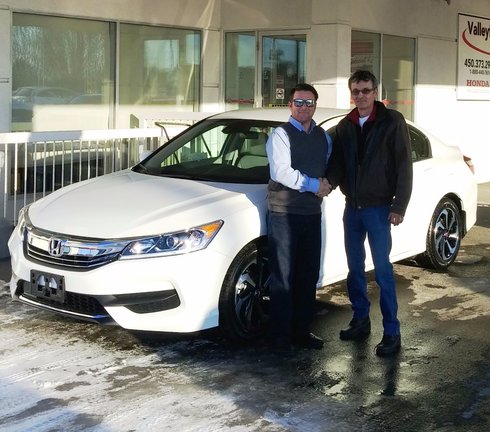 04/03/2016
Customer : Normand Roy
"Normand Roy has lived the Valleyfield Honda experience."
I enjoyed my experience at Valleyfield Honda. The staff is very friendly and helpful. The seller knows his products very well; both as regards the car itself, as for the extended warranty and the available options. I was also well informed and reassured, and we were told not to hesitate to go back for more information on the car that we just bought. In resume, I would not hesitate to recommend Valleyfield Honda to anyone who's looking for an Honda.